Cage-Face (Original)
Game title screen that shows the games standard controls.
An additional [Hint] is mention when you start the VHS Tape.
A pull out menu in the games credits that allows you to Exit to Desktop or to Restart the Game.
Ability to rebind the games keys in the options menu.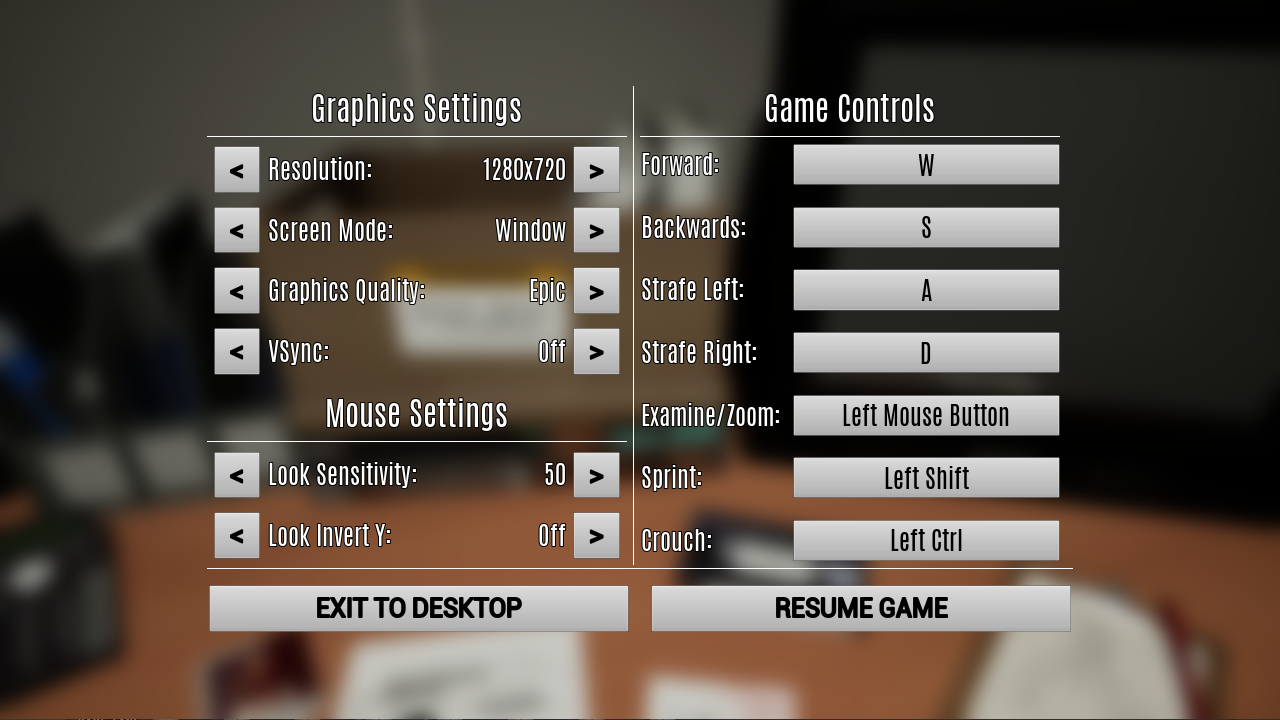 Files
CageFace - v1.3.zip
185 MB
Oct 20, 2020