Well this is a surprise, I gave my original Frostbite a new Update (v2.2)
---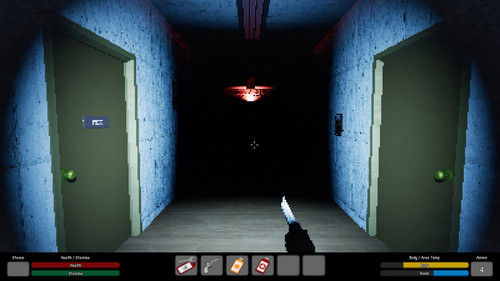 So yeah, if you all know I am currently working hard on Version 1.5 for FROSTBITE: Deadly Climate and I pretty much claimed that I was done with the original FOSTBITE. However, something happened that made me come back to the original and give it an Update.

Simply put, I'm close to finishing college and one of my final classes is a Portfolio class and each week, I must create or update at least 2 of my past classwork. Now of course one of my works is FROSTBITE: Deadly Climate, but I still have to do another project to create/update. So this week I decided to update my original FROSTBITE game. Now originally I was gonna do a simple Update that would fill the grade, but of course because I'm such a workaholic towards my games, I couldn't go simple so I ended up recreating the entire User Interface and Menus to help go with the games Old-School Pixel look.
So hope you guys don't mind that I took a day out of Updating FROSTBITE: Deadly Climate to update the original game.
Update contains
Completely remade User Interface and Menus to help fit with the games retro look.
Fixed up the Audio of the Snowstorm, no longer the volume dies when you hug the wall of the outside base.
The Map is now and item you need to pick up first in order for you to access it.
Trim down the Prologue, so it's only one screen of story instead of three.
Inventory Items are now Highlighted in game.
Files
FROSTBITE_v2.2.zip
310 MB
Feb 17, 2018